22 June 2023 marks the 75th anniversary of the SS Empire Windrush's arrival at Tilbury Docks – the ship that brought the first members of the Windrush Generation to the UK in 1948.
To celebrate, we have a packed programme of events and activities to share with you. From a national exhibition with the Bank of England Museum, to a brand new podcast series celebrating all things Windrush. Read on to find out more.
Pardner Hand: A Caribbean answer to British banking exclusion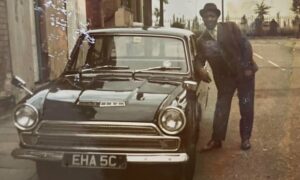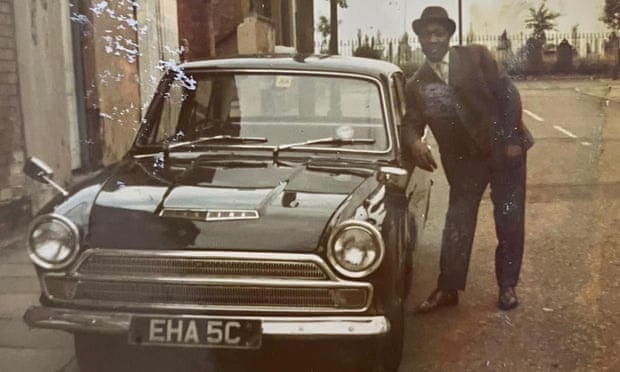 Our exhibition with the Bank of England Museum explores the Pardner Hand – the collective savings system that the Windrush Generation brought to Britain, which was used by generations of Caribbeans excluded by the banking system. The exhibition also explores how the Pardner Hand is still flourishing today.
New podcast: Objeks & Tings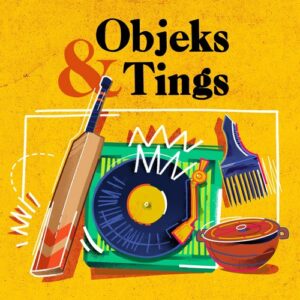 We're launching a new podcast series with Message Heard on Windrush Day celebrating 75 years of Caribbean people, culture and contribution in the UK, via stories about the 'objeks & tings' Caribbeans cherish the most. We're very proud that our podcast has made it into The Guardian's Best podcasts of the week!
Celebrating Caribbean Food in the UK with Sous Chef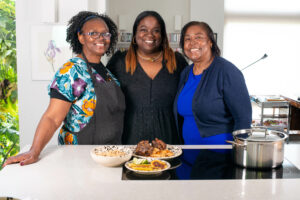 Check out our new video series, 'Conversations in the Kitchen', to join in our celebration of Caribbean food in the UK. We'll be cooking a traditional Caribbean lunch with ingredient specialists Sous Chef, and Catherine will be sharing family stories of arriving in Britain, what food was like in 1958, the food her parents passed on to her, and the food she enjoys with her family today.
Objeks & Tings touring exhibition comes to Nottingham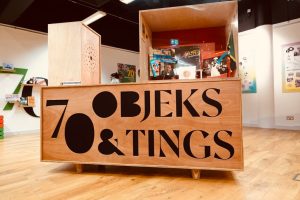 Nottingham Castle Museum & Art Gallery has invited us to display our touring exhibition '70 Objeks & Tings' as part of the national 75th Windrush anniversary celebrations. The exhibition, accompanied by a book of the same name, tells the stories of the pioneering Windrush Generation in their own words, and celebrates the amazing contributions they have made, and continue to make, to life in Britain, including Nottingham.
Created to bring the book to life, the touring exhibition includes a collection of items exploring Caribbean Food, Caribbean Contributions to the UK, Caribbean Homes in the UK, Caribbean Hair, Beauty and Dress, and Caribbean Culture – giving visitors the chance to get up close and personal to some of the 70 objects and things featured in the book.
Follow us on social media to keep up with all our latest news
Instagram: @museumand
Twitter: @Museumand_
Facebook: @Museumand
#Windrush75
Or email us at hello@museumand.org