To celebrate Windrush Day on 22 June, we're cooking a celebration Caribbean lunch with ingredient specialists Sous Chef, while sharing our Windrush stories.
The online event is a video series called Conversations in the Kitchen featuring our Founder and Directors Catherine Ross and Lynda-Louise Burrell.
Catherine, herself a member of the Windrush Generation, came to the UK from the Caribbean island of St Kitts and Nevis in 1958. As we cook a traditional feast of rice and peas with oxtail stew, accompanied by mac and cheese, coleslaw, hard food, plantain and a punch, Catherine will be sharing family stories of arriving in Britain, what food was like in 1958, the food her parents passed on to her, and the food she enjoys with her family today.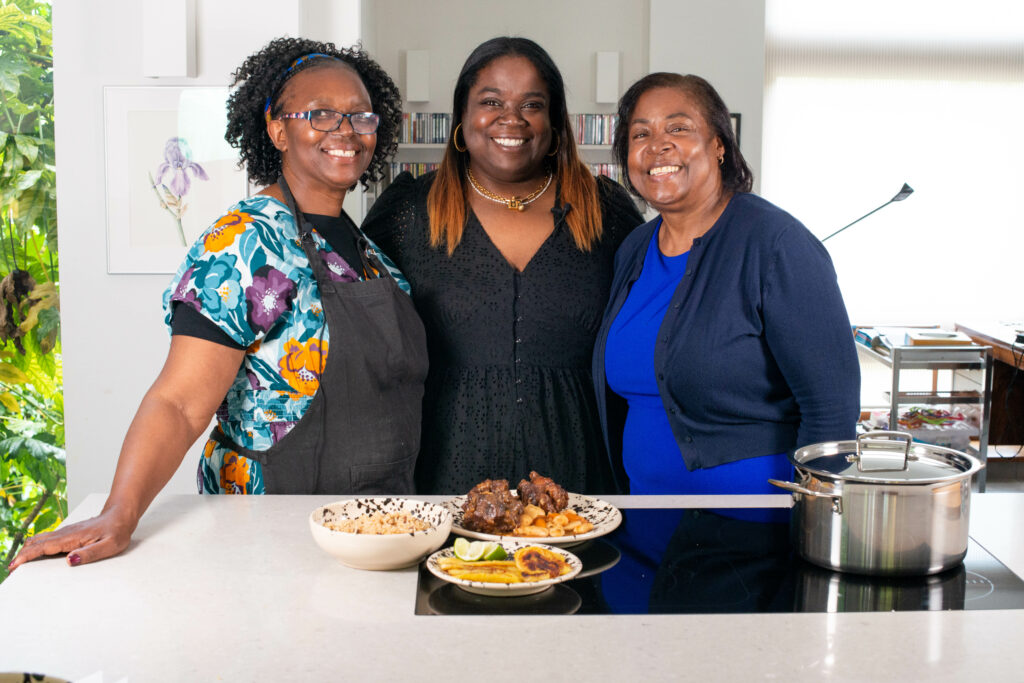 Sous Chef will also be sharing recipes for the dishes cooked by Catherine and Lynda-Louise, so food lovers can cook their own Caribbean feast to celebrate Windrush Day and enjoy a taste of history on a plate.
As part of the online event, Lynda-Louise has also written a series of blogs for Sous Chef, exploring food and ingredients from the Windrush Generation.
Catherine explained:
"2023 marks the 75th anniversary of the Windrush Generation in the UK, so Windrush Day is extra special this year. The Windrush Generation and our descendants have made a profound impact on food in the UK so what better way to bring people together and celebrate than by cooking some of the most iconic Caribbean dishes – the heritage classics that are still going strong today!"
The event will be available online at www.souschef.co.uk and on Sous Chef's YouTube channel from 22 June onwards.