2020 was historic for all the wrong reasons. Hopefully now that 2021 is here we can finally start doing more of the things that matter to us and keep the legacy of our heritage alive!
Here are some ideas to see you through the next few months as you look forward to creating your own 'new normal'.
Shape up
To exercise more why not forget traditional gym-style workouts and try reggae aerobics or soca aerobics depending on your Caribbean musical taste. Whichever one you choose, it's a great way to get active, keep moving and literally get more life!
Eat well
We've all become more health-conscious and want healthier lifestyles. Eating nourishing wholefoods is one sensible way to eat and enjoying traditional Caribbean dishes like grandma used to cook-up is an easy and delicious way to do it! Iconic Caribbean recipes are naturally packed full of veg, pulses and flavour, along with fish, meat and plant-based ingredients like jack-fruit.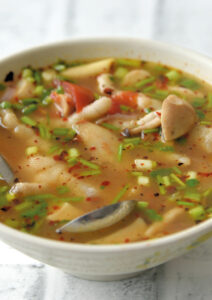 Put the kettle on
People of Caribbean descent often turn to bush teas to help with a range of health and wellbeing issues. Considered a great cure-all by many Caribbeans, bush teas can be quite bitter, but with age comes an appreciation of their value and they seem to go down easier! Our tip: if you're not a fan of bush teas, try adding a teaspoon of Manuka honey to your drink or hold your nose! From Fever Grass and Cerasee, to Soursop Leaf and today's 'it' tea Moringa, Caribbean bush teas are making waves, with Moringa now championed on Gwyneth Paltrow's Goop website and on Kourtney Kardashian's Poosh. The little black seed inside the Moringa pod is super bitter and even better for you than the leaves.
Save with the Pardner Hand
Many of us are struggling financially at the moment in the aftermath of 2020, so why not turn to the traditional community savings scheme of the Caribbean – the Pardner Hand? It could be a good way to save for those expenses that seem to creep up on you, or something to look forward to like a post-Covid holiday. Seek out a good, responsible Pardner Hand group and get saving for a rainy day. Or, to put it another way, get on wid it. Why leave for tomorrow what you can do today? It's easier to think 'I'll do it later' but this year, why not try and break that habit and don't procrastinate. It won't be easy, but you'll soon reap the benefits of getting tasks done more quickly, giving you more time and headspace for other things.
Catch up on your reading
There is so much wonderful Caribbean literature out there so please support black authors who are sharing their stories of the black experience – by buying their work for yourself or others. You'll find loads on offer, from novels, thrillers and poetry, to non-fiction including self-care books to support you through the year. Immerse yourself in the world of words and catch up on a wealth of cultural experiences.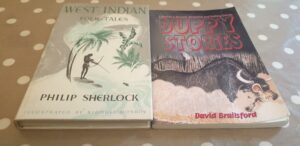 Get creative
Why not learn a traditional Caribbean craft or develop a new hobby? Or learn to play a musical instrument like the steel drums? We're going to learn pottery with our good friend Madge Spencer, a renowned Jamaican potter who now lives in the UK. Hopefully by this time next year, we'll have made our own set of crockery or an impressive platter for a New Year's Eve Party in 2021! Fingers crossed!