With Black History Month just around the corner, we thought it was a good time to share a few of our favourite books exploring the Windrush Generation and what it was like for Caribbeans settling into a new life in Britain…together with the generations that followed…
Small Island, Andrea Levy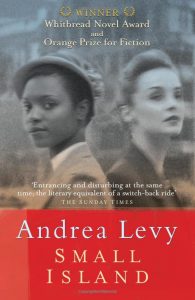 Small Island by Andrea Levy is a novel about the barriers of racial prejudice, as newly-arrived West Indian migrants try and adjust to life in the UK, in rented accommodation shared with a white couple. The book's opening line is: "It is 1948, and England is recovering from a war." Its message reminds us (if you don't mind the pun) you shouldn't judge a book by its cover and that people have a lot more in common than it seems at first glance. However, Small Island is full of insights into the struggle between class, race and gender, exploring how the things Caribbeans learned about Britain before they came, hoping it would help them 'fit in' to British society, differed so greatly from the reality. In the Caribbean, it may have set them apart as a 'class above', but in the UK, many people only saw the colour of their skin…
The Lonely Londoners, Sam Sevlon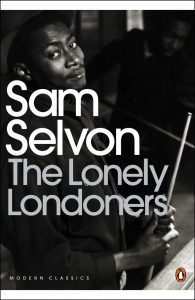 Like Small Island, The Lonely Londoners by Sam Sevlon also describes the daily experiences of working-class West Indians as they settle into London life during the post-war years. Many of them simply get by but others are homesick for the Caribbean, and feel more and more homesick the older they get. Either way, they all love meeting up to share stories about how they're getting on at work and in their social lives. The book explores many different aspects of life in the Windrush era, including relationships between black men and white women and black people's attempts to achieve social mobility in a prejudiced society. Their struggle to get jobs and exploitation by unscrupulous landlords are just two of the reasons why the Caribbean community gets together and becomes a group, to stop them from being Lonely Londoners. The book also explores the coping mechanisms people used, from drinking, sex, hard work and lavish spending, to having a much needed sense of humour. The message in this book is that societies are divided, not just along racial lines, but also in terms of things like religion and ideology. But despite that, people are survivors. Sam Sevlon uses a mix of English and Patois and it's the West Indian slang that really brings this book alive for Caribbeans, especially those from the Windrush generation. It's comforting to read words like 'liming' when talking about hanging out with friends and having a great time. The book's references to places in London, still associated with Caribbeans today, also makes it a great reference point for our history and heritage.
Yardie, Victor Headley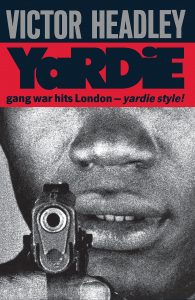 Roll forward to the 1980s and West Indians haven't just settled in, they've made their mark in all kinds of ways. Despite that, UK society often fails to embrace Caribbeans and the enormous contribution they've made, even after all these years. The same is true of the Black British generations that follow, the sons, daughters and grandchildren of the Windrush Generation. Yardie by Victor Headley sets this into context, through a crime novel largely set in 1980s Hackney. The book tells the story of a Jamaican boy marginalised by society, who becomes a gangster and rises to the top of a drug-dealing underworld. It describes aspects of life that have become established within the Black British community, including the dancehall scene, gang violence and drug trafficking. But above all, it explores the traumas faced by many young Black Britons at the time, including their struggle to find jobs in a bleak economic climate, faced with overt institutional racism and discrimination. The treachery of others leads to a desire for retribution, and the book examines the idea that when friends and family are lost to violence, a whole community can turn in on itself. Yardie is a book with a clear message. Crime and dishonesty doesn't pay in the long run, but equally, if society doesn't address the needs of ALL its people, there will be a free for all, resulting in damage and destruction all round, not just for those directly involved.
Sadly, the message in all three books is still all too relevant today, with the Windrush Generation and their Black British descendants still facing racism and discrimination today.
We'd love to hear about the books you feel describe and capture the Black experience in Britain…or are there still books that need to be written?