The NHS was established within a month of the Windrush generation arriving in the UK in 1948. Caribbean nurses in particular played a vital role from the earliest days. Catherine Ross, our Founder and Director, shares her memories of the time from a Nottingham perspective: 
Keen to establish themselves in Britain and pursue new careers many Caribbeans sought employment in the newly-created NHS. They were accepted as hospital porters and as domiciliary staff such as orderlies and cleaners, but it would take around four years of proving themselves in these roles before Caribbeans were given the chance to train as nurses. Even then, the majority of Caribbeans were only able to train as State Enrolled Nurses (SENs), second tier nurses compared to State Registered Nurses (SRNs).
Many accepted the role but they were disappointed to find themselves directed to smaller hospitals in the county, in places like Newark and Mansfield, or to specialist hospitals offering care for conditions like tuberculosis and psychiatric illnesses, rather than being able to train and work at leading city hospitals in Nottingham.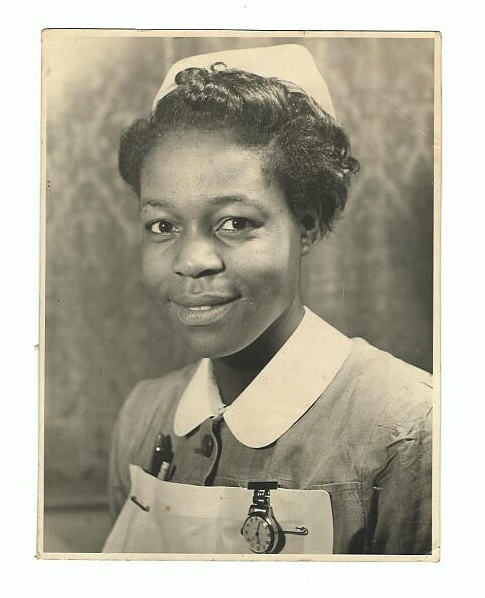 Working in the NHS wasn't easy for a Black nurse during these early days and it took over two decades for things to improve.
Many experienced overt "colour bar" issues for over 20 years – both with patients and fellow staff. Some patients refused to be treated by a Black person, and were even physically aggressive. Hospital management offered Black people jobs as night staff, so the colour of the nurses wouldn't 'offend' the patients' visitors. Many were refused senior posts, because white staff didn't want to be supervised by a Black person.
In time, their incredible patience and perseverance earned Black nurses the name "Black Nightingales" – meant as a term of endearment, and eventually they became a visible presence in city hospitals such as Nottingham Women's Hospital, also known as Peel Street – a specialist maternity hospital, Nottingham General Hospital, St Francis Hospital and Heathfield Hospital.
Today of course, Nottingham's City Hospital and Queens Medical Centre (QMC) are home to a whole range of Black healthcare professionals, but it's been a long journey to get there pioneered by members of the Windrush generation.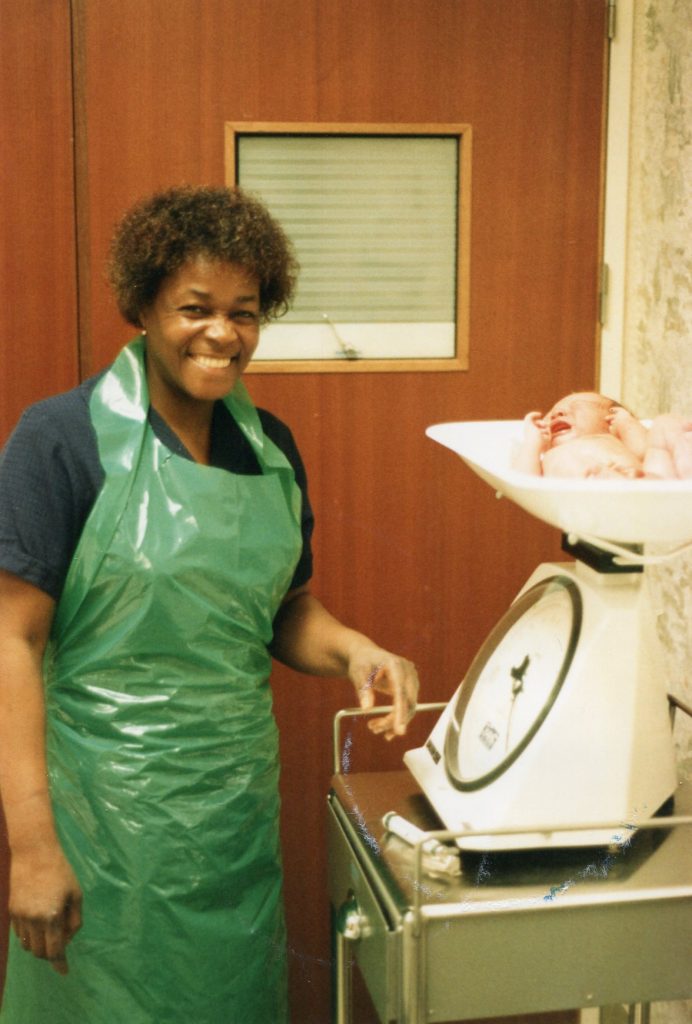 Margaret Hazel came to the UK from St Kitts and started working at Nottingham's City Hospital as an orderly in 1956. She was accepted to start nursing training in 1959 and went on to retire from nursing in 1998 – as a Sister Midwife at the QMC. Margaret told us:
"Nursing to me was a calling. It was challenging at times, as Matrons could be very strict and some patients resisted your care because you were Black, but for me it was always going to be my career no matter what. You learn to take the good with the bad. I like helping people and being a midwife helping to deliver new life into the world, there's nothing better than that."