Our Black Dolls: The Power of Representation exhibition in partnership with the National Trust Museum of Childhood, Sudbury Hall and the Heritage Lottery Fund opened on 16 June and it's already attracting a lot of attention from the media and visitors alike.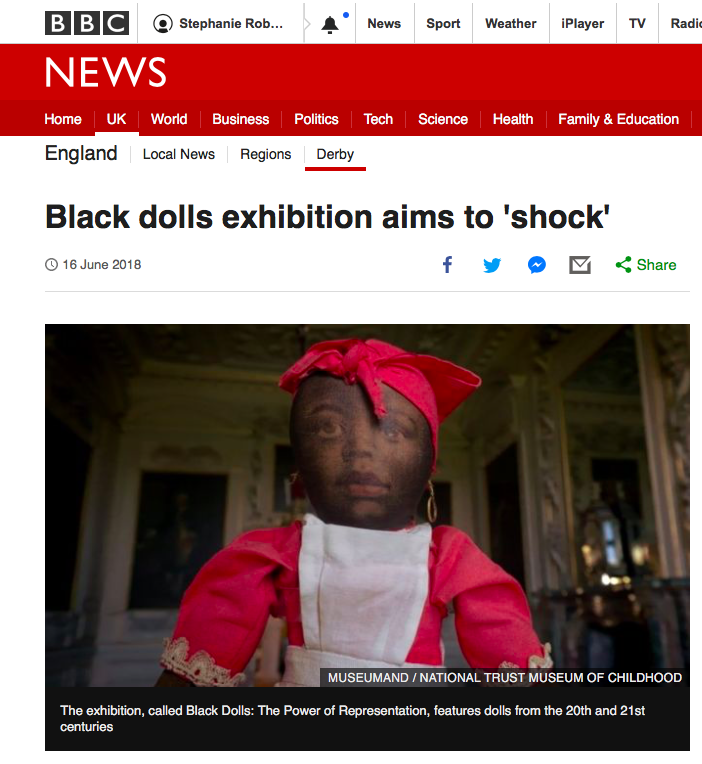 The BBC reported that "an exhibition of black dolls has opened with the intention of "shocking" but also "informing". They went on to say "it explores how black people are represented by dolls and characters in children's books, and the impact this can have." 
We've also been interviewed by several local radio stations including BBC Radio Derby, High Peak Radio and BBC Radio Nottingham's African Caribbean show.
We've had some great feedback from visitors too with a researcher from the University of Central Lancashire saying:
"I thought it was a fab exhibition and very valuable and needed so thanks to everyone for putting it on!"
We treated our supporters to a preview of the exhibition before it opened on 16 June, which was also open to Sudbury Hall visitors. Some visitors came back four times because there was so much to see, saying the exhibition had made them think about things and then come back to learn more.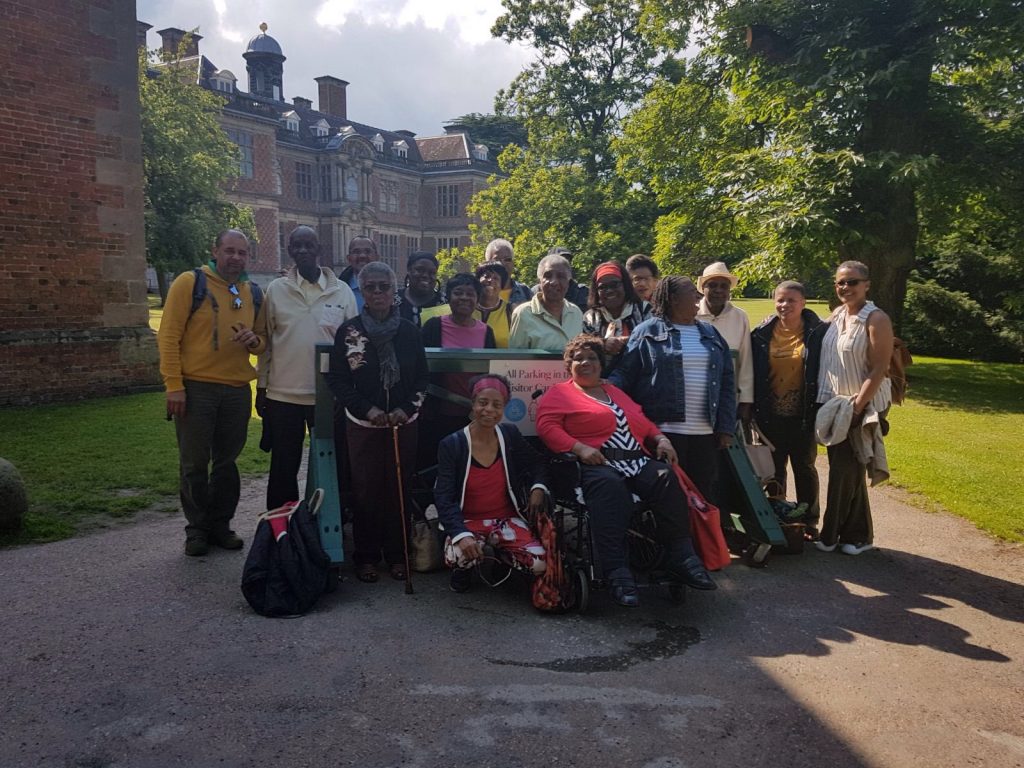 Some older Caribbean visitors shared stories about making their own toys and playthings – using everything from condensed milk tins to rubber tyres. Many dolls were also homemade, using materials like hessian and coconut husks.
One woman reminisced about being looked after by a Black next door neighbour when she lived in Brent. She shared lots of fond memories about fun things they did, including playing with Black dolls.
The exhibition sparked plenty of great debate too, around the importance of Black dolls, not only for children of Black heritage, but for children of all races to understand the world around them, as well as controversial toys like Golliwogs.
We'll bring you more visitor reaction and media coverage very soon and remember, you're welcome to share your feedback on social media using the hashtag #blackdolls.
The exhibition is part of the Heritage Lottery Fund supported 'Exploring Childhoods' project, which is funded by the National Lottery through a Heritage Lottery Fund (HLF) grant. It's on until 4 November 2018 so there's still plenty of time to go along!