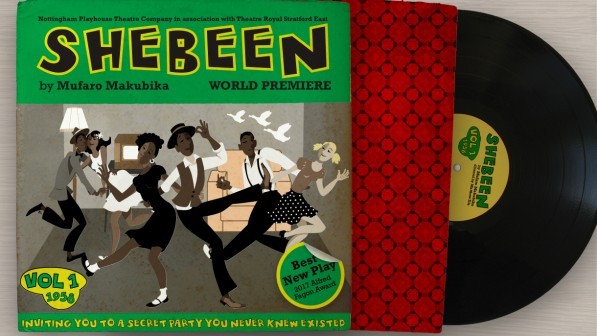 As part of Nottingham Playhouse's production of Shebeen, we'll be hosting a day of events celebrating the Caribbean Shebeen and blues party culture in Nottingham – on 4th June 2018 at Nottingham Playhouse, Wellington Circus, Nottingham, NG1 5AF.
Shebeen: Memories and Recollections – FREE DROP-IN SESSION
12pm – 4.30pm – Stalls Foyer, Nottingham Playhouse
Were you ever at a Caribbean shebeen, blues party or house party – between 1948 to 1988? Do you have any interesting stories and memories about this secret party scene you can share? What did you hear, see or read about? Come and join us at this free drop-in session. We'd love to see photos, posters, records, clothing and any other memorabilia. We'd also like to capture your contributions for the museum's oral history archives, by recording your stories, taking a photo or simply having a chat (all optional!)
FREE Pre-Show Talk and Q&A
6.15pm – 7pm, Ustinov Room, Nottingham Playhouse
Come and reminisce, or find out more about the Shebeen scene in Nottingham – with our Founder and Director, Catherine Ross, and special guest, Mufaro Makubika, the award-winning writer of Shebeen. A great way to discover more about the culture that inspired the play!
(Please reserve your free place in advance by calling the Box Office on 0115 941 9419).
The evening performance of Shebeen starts at 7.30pm (ticket required).
To find out more please call Museumand on 07469 189550 or email hello@museumand.org