We're launching books, beer, exhibitions and more to celebrate the Windrush 70th Anniversary!
As many of you will know, The Windrush 70th Anniversary celebrates 70 years since the pioneering Windrush generation arrived in Britain from the Caribbean – after being invited by the British Government to help re-build the UK after the Second World War. The Windrush Generation are named after the SS Empire Windrush, the ship that brought the first passengers from the Caribbean, arriving at Tilbury Docks on 22 June 1948.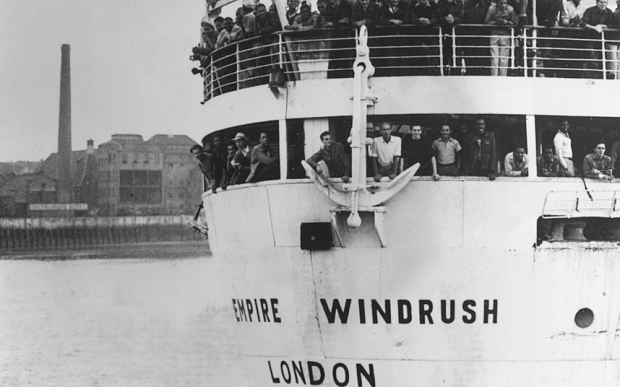 We're marking the anniversary throughout the year with a whole range of projects, events and exhibitions, here in Nottingham and around the UK, including some innovative ways for people to get involved in the celebrations.
Please contact us if you would like articles on the Windrush 70th Anniversary, or to discuss how we can work together. For example, we are happy to run or co-host events and activities including talks, lectures, workshops and exhibitions.
Full list of our Windrush 70th Anniversary activities:
We're launching a Windrush beer, lager and pale ale – available in time for Windrush Day on 22 June 2018.
We're creating '70 Objeks & Tings' – a collectable, coffee table magazine celebrating 70 years of Caribbeans in the UK with Caribbean-inspired activities for all ages and communities and a guide to objects from the Windrush era – available in time for Windrush Day on 22 June 2018.
We've published 'Caribbean Journeys' – a travel writing book recording the Windrush journeys of Caribbean elders now living in Nottingham. Funded by Midlands3Cities, a partner of Journey to Justice, and delivered in partnership with researchers Sofia Aatkar and Kelsi Delaney. Available online soon.
We co-presented and produced a special episode of 'Rediscovering Notts' on Notts TV – exploring the Windrush generation in Nottingham. Watch online

We're working with Notts TV on a second series of 'Caribbean Conversations' – exploring Caribbean culture 'back home' and closer to home in Nottingham and the UK, through the voices of special guests from the city's Caribbean communities, presented by our Founder and Director Catherine Ross. Watch online

We're working with BBC Radio Nottingham to share reminiscences about the Black music station that started in Nottingham in March 1968. To be broadcast in June 2018.
We're working with The British Library on their 'Windrush: Songs in a Songs Land' exhibition – on from 1 June-21 October 2018.
We're showing our 'From Caribbean Isles to the British Isles: Home to Home' exhibition at The British Library – on 7 July 2018.
Catherine is on the guest panel for the Windrush Women: Past and Present event organised by Wasafiri at The British Library on 25 June 2018 from 7pm-8.30pm – an evening of poetry and readings inspired by the lives of female writers from the Windrush era.
We're working with the V&A Museum on their Windrush exhibition 'Passport to the Motherland: Migration Dreams' on 8 June 2018.
We're hosting a 'Black dolls and childhood toys and games' exhibition exploring identity at Sudbury Hall and the National Trust Museum of Childhood – on from late May to end October 2018.
We're working with the University of Leicester on a project exploring country houses' involvement in the slave trade.
We're working with the University of Oxford and community groups to look at the contribution of so-called 'colonials' to Britain.
We're working with BBC Radio 1Xtra on their Windrush celebrations.