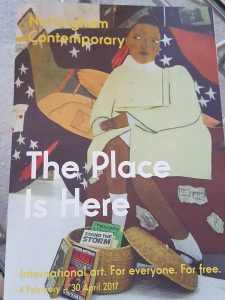 This weekend we went to the opening of the exhibition of 30 radical back artists from the 1980s.
We interviewed 4 of these 30 artists for a short film to be shown around the Nottingham Contemporary to help visitors get to know the people behind the artwork.
Museumand were also invited to a great screening on Saturday of 2 films by Manelik Shabazz and George Amponsah.
See the photos below for more information on the event.
These films are must see for all people but especially black people.