Like my top knot?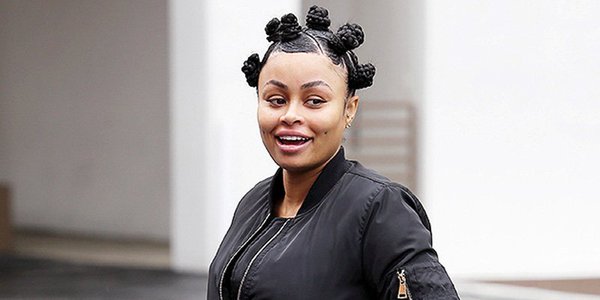 Everyone's rocking a tidy topknot high and proud including celebrated celebrities such as Kim Kardashian, Bella Hadid and Karlie Kloss. All rock the topknot style.
Well I thought it was a topknot until my mother asked my why I had a single bantu knot on the top of my head!
Then I realised that she was right.
We as a Caribbean community often start the trends!
We have worn our hair like this for years but it was made popular as a fashion for the masses in the '90s due to those like Björk, Gwen Stefani and Scary Spice.
Bantu knots are tiny, coiled buns that are often used on natural hair. Once uncoiled they create a different hairstyle. The modern way to wear this classic hairstyle with a twist is to place the knots in diffwrent places not just sprinkled all over the head.
Did you know that Bantu knots came from the "bantu people". Bantu people is a generic name for more than 300 African ethnic groups that cover a large geographic region of southern & central Africa. The style has been worn traditionally for centuries by countless women of African descent.
More recently celebs like Blac Chyna, Rihanna, Lauryn Hill and Suzanne 'Crazy Eyes' Warren (from Orange Is The New Black) have also been wearing bantu knots in in a modern way.
The high fashion pack are also putting their spin on this now contemporary trend. Vogue, have published articles about bantu knots as seen in Valentino's Pre-Fall presentation and Marc Jacobs used the style in his show in 2016. Peope were outraged as his team referred to the hairstyle as "mini buns" rather than bantu knots (naughty, naughty).
I am glad that this style has become a new trendsetting hairstyle not just for those of African descent. As long as homage is given to where the trend really came from and people dont cite Björk as the styles originator i am satisfied. She may be along with her hairstylist the person that made it fashionable for the masses in the 1990s but that's all. We should thank her for having the vision to pick up on our hair style and seeing that women of African descent are 'Artful' with our hairstyling'.
The Khloé Kardashian controversy was that she may refer to herself as a 'Bantu Babe' on Instagram but she did get more than 14,000 disapproving comments. People were upset that she didn't recognize what the hairstyles proper name and its African roots.
Come on Khloe and all the rest of you that love 'The Art Of Black Hair' and try to get 'The Look'. Thats all OK to try to emulate us, all we ask for is credit were credit is due, 'just give us a shout out'!